Are you
exhausted
from the
never-ending demands
of raising toddlers?
Are you
feeling
emotionally drained
and in
need of a break
?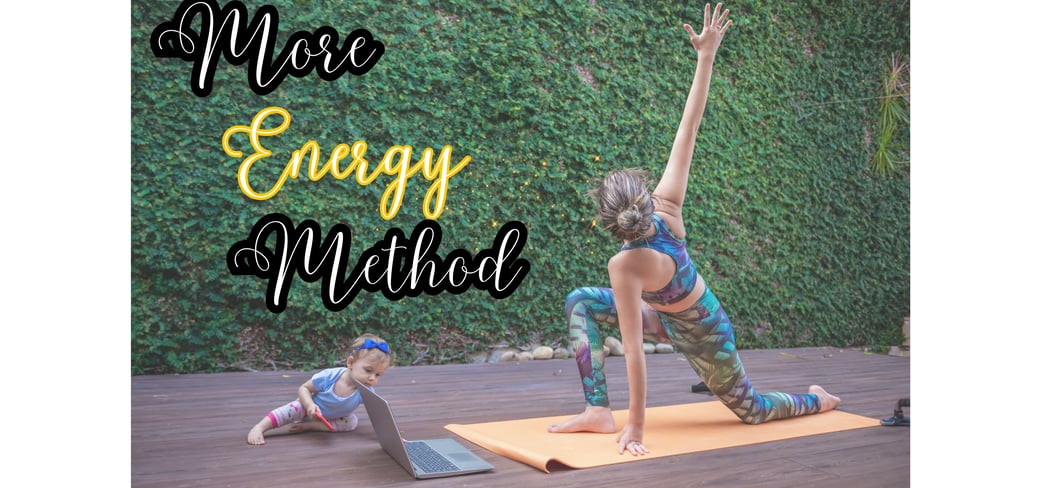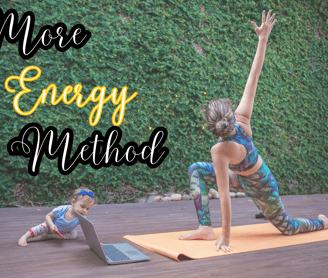 Are you tired of feeling constantly drained and exhausted, longing to have more energy for
yourself and your husband instead of just for your children?
Ever catch yourself scrolling through Instagram, marveling at those seemingly perfect moms,
and wondering if you can ever match up to that standard?
We've all been there, and guess what? You're not alone.
And for the month
of OCTOBER ONLY...
If you've been feeling overwhelmed and utterly exhausted, here's the good news:
Say hello to "The More Energy Method," tailor-made for moms like you,
deep in the trenches of early motherhood.
This incredible method won't promise perfection, but it will guide you on a path towards
renewed vitality and a genuine sense of happiness and contentment.
No magical transformations, just practical steps to help you find
more energy, joy, and fulfillment in your everyday life.
Say goodbye to feeling overwhelmed and hello to a
life where you can truly thrive.
Don't let fatigue hold you back any longer - embrace "The More Energy Method" and unlock your full potential as a mom.
With this course, you'll discover how to identify
those sneaky energy drainers and build a personalized
system that suits your life.
You can bid farewell to the relentless overwhelm and say a big "hello, world!"
to a life brimming withnewfound energy and genuine happiness.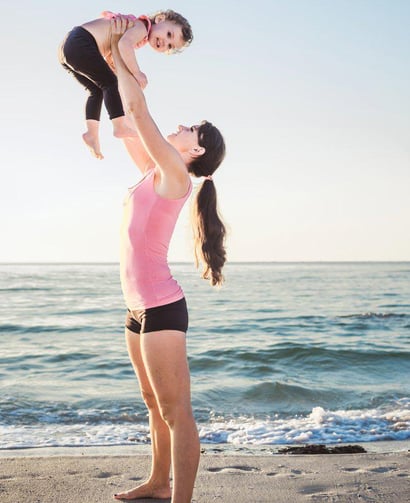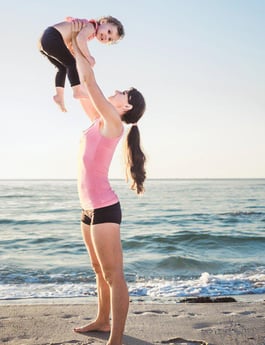 Imagine if...
You knew EXACTLY what to focus on
to make the necessary shifts in
your life to say bye-bye to a life
surviving on strong coffee?
(Don't need to give it up, but no longer relying on it either!)
Imagine if...
You had a sense of peace + control, so you could raise your children the way you've always wanted, with total confidence?
Imagine if...
You KNEW you could have more energy
in just 30 Days to not only play ball
outside with your littles, but also to work on that DIY Project for your bathroom
you have saved on Pinterest?
Don't just take my word for it, check out what some of my amazing mama clients had to say...
"OMG, The More Energy Method is like a breath of fresh air! It totally helped me identify what was zapping my energy the most and gave me a framework that made sense. Plus, it was so easy to apply in my everyday life. I've got clarity, energy, and a whole new perspective on life! Thanks, Cheyanne." - Allison Jordan, Destressed Mama
"Becoming a mom changes the game!! It can be so hard to juggle it all! Cheyanne was exactly what I needed when I felt like I couldn't juggle it all any longer! She will remind you that you're not alone and will give you practical tips to be the best Mom possible while balancing all other areas of life as well!" - Amanda Masterson, Mompreneur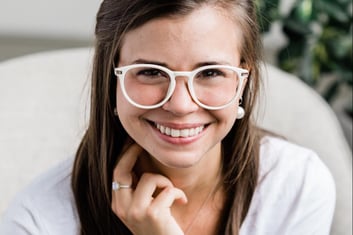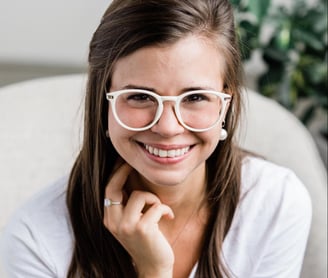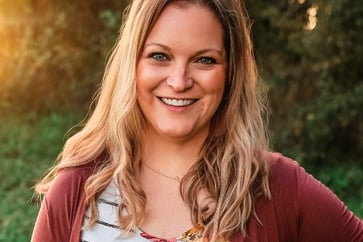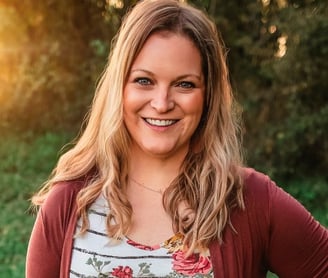 "Now, I'm able to draw very clear boundaries around what I need to be focused on and that's given me so much additional energy and freedom in all of the areas of my life. I'm so incredibly thankful for Cheyanne and this amazing program she's created." - Sarah Brumley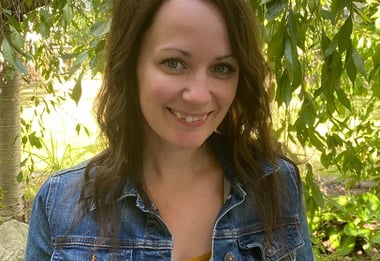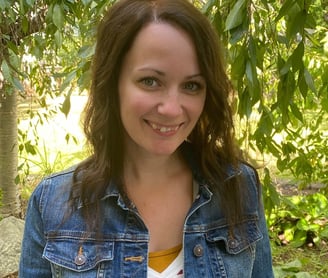 "As a working mom at home, Cheyanne has such helpful tangible tips to find that balance and really learn how to wear all your hats well without overwhelm. Thank you!" - Courtney Duinker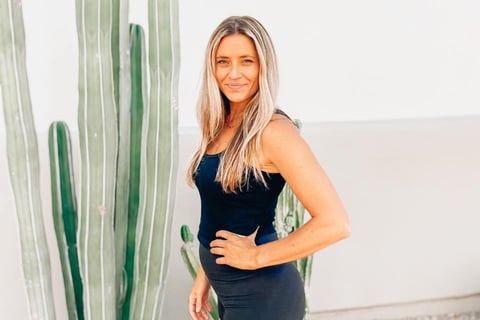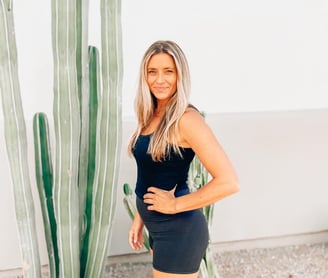 Module 1
"Energy Drainers"
*WHAT are energy drainers?
*WHAT can we do about them?
*Manage expectations
*Choose what to LET GO of
Gaining more energy starts with first knowing what is currently draining you.
This week we...
go deep + discover what are your "drainers," where do they come from,
which ones can you control + how can you let them go.
Module 2
"Energy Sustainers"
*Creating systems + routines around what we already do
*HOW to optimize our current systems + create new ones
*WHO can we ask to help + how to do it
*WHAT to do when our HELP falls apart
Time to stop your drainers in their tracks + fill in the holes.
This week we...
discover exactly what CAN be done to help you with the things that currently
are draining you+ how to optimize these for you and your family
Module 3
"Energy Fuelers"
*What are YOUR energy fuelers
*What fuels your body AND spirit
We've stop the leaks. We've kept your boat afloat.
Now, it's time to give it the right fuel.
This week we...
address things that specifically fuel your soul + create healthy habits to add them
into your life in the easiest + simpliest ways as possible
Module 4
"Where Are You Going?"
Where are you sending your boat?
"Icebergs" that may get in your way
*Personalized plan for moving forward
Your boat is fueled.
Now, it's time to plan out your destination.
This final chapter we...
dive deep into helping you intentionally choose where you want to be in the next few months,
how you plan to get there, what roadblocks to look out for + what your exact next steps are
(Btw, none of the videos are more than 20 minutes long! Totally designed with you in mind!)
I totally get it,
being a mom of littles
can be tough!
That's why I've created a course that's fun, friendly, and totally relatable - like chatting with your bestie over a glass of wine.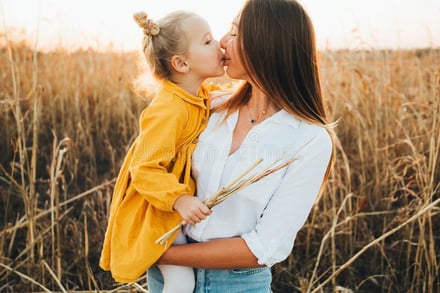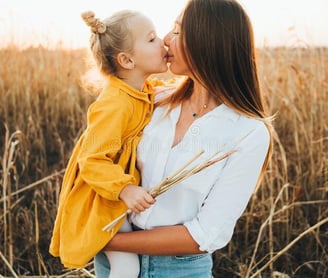 Here's what you can expect:

Sustainable Energy Boost: Say goodbye to that daily energy rollercoaster and hello to a consistent, lasting vitality.

Effortless Time Management: Discover practical time management techniques that'll help you gracefully manage your multiple roles, so you can kiss overwhelm goodbye.

Stress Reduction: Experience a significant drop in everyday stress, giving you the confidence to face challenges with calm and grace.

Revitalized Well-Being: Improved sleep, mental clarity, and emotional balance are all part of your journey.

Enhanced Health: Unlock healthier lifestyle choices, leading to potential weight loss, improved nutrition, and increased physical activity.

Quality Family Time: Enjoy more precious moments with your family, nurturing deeper bonds and unforgettable memories.

Confidence Boost: Feel the resurgence of your self-confidence as you rediscover your identity and purpose beyond motherhood.

Personal Growth: Embark on a journey of personal growth, embracing new hobbies and interests, and working toward your unique goals.

Community Support: Join a tight-knit community of like-minded moms, where you'll forge lasting friendships and connections.

Steady Progress: With each step, you'll witness measurable, real-life progress that makes your path to greater energy and fulfillment not just achievable but irresistible.

Don't let this opportunity slip by.
Moms who have already embarked on this transformation are experiencing life-changing results.
Don't miss out!
Secure your spot today and take the first step towards the vibrant, energized life you deserve.
If you're ready to break free from just surviving your mom life, bid farewell
to that never-ending overwhelm,
the stress, and the exhaustion.
It's time to unlock the kind of long-lasting energy that
allows you to finally take a moment for yourself
and nurture your marriage.

Are you yearning for that mom life you've always dreamed of?
You're not alone, and this is your cue.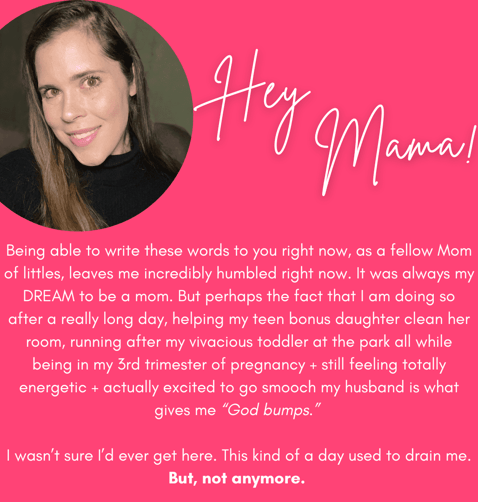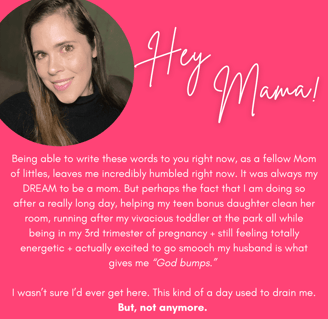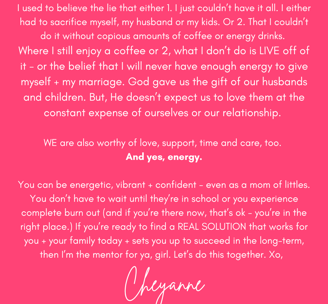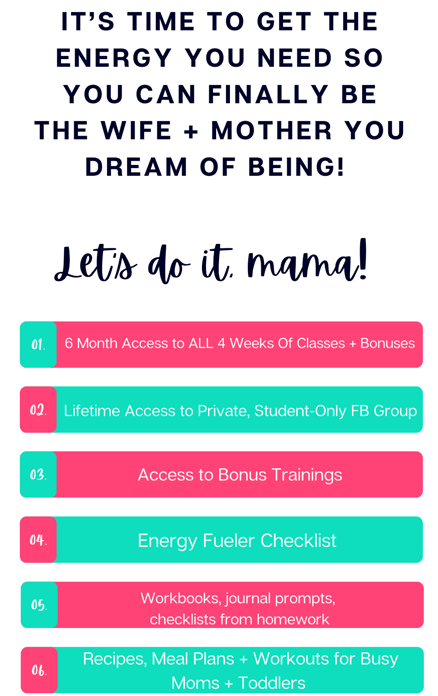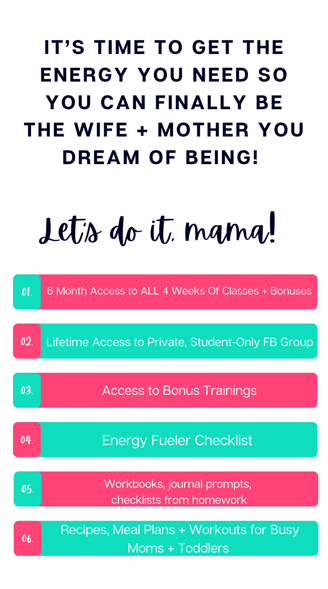 So what are you waiting for, Mama?

Join The More Energy Method today and get ready to be the glowing, confident, supermom you always knew you could be!