Jonah's Breakfast Boat: A Delicious and Nutritious Recipe for Busy Christian Moms
Ahoy there! Start your day with a breakfast adventure featuring Jonah's Breakfast Banana Boat! 🍌⛵ Dive into this delicious and nutritious meal inspired by the Bible story of Jonah and the whale. A tasty treat for kids aged 3-6 that's as fun to make as it is to eat. 🌊 Find the full recipe in our new children's Bible recipe ebook!
RECIPESRECIPES FOR KIDS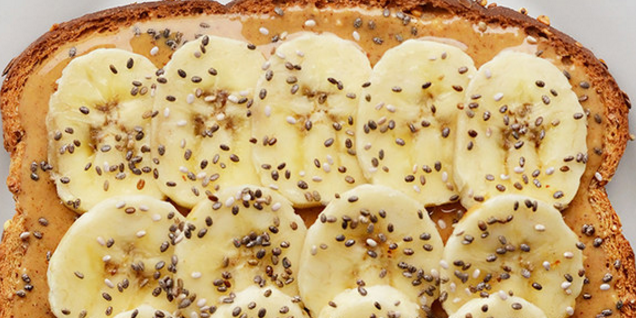 Introducing Jonah's Breakfast Boat
Are you a busy Christian mom looking for a quick and nutritious breakfast option for your little ones? Look no further! We are excited to share with you a delicious recipe that will not only satisfy your children's taste buds but also nourish their bodies. Get ready for Jonah's Breakfast Boat!
But before we dive into the recipe, we have an exciting announcement to make. We are thrilled to announce the upcoming release of our new children's recipe book, which doubles as a mini-devotional for moms like you. This recipe, along with 35 others, will be included in the book, providing you with a variety of healthy and kid-friendly meal ideas.
The Ingredients You'll Need
1 banana

1 slice of whole-grain bread

1 tablespoon peanut butter or almond butter

A few berries (strawberries, blueberries, or raspberries)

A sprinkle of chia seeds (optional)
How to Make Jonah's Breakfast Boat
Start by peeling the banana and cutting it in half lengthwise.

Spread peanut butter or almond butter on the banana halves.

Place the banana halves on the whole-grain bread to resemble a boat.

Add the berries on top of the peanut butter for adorable "passengers."

If you desire an extra nutritional boost, sprinkle some chia seeds on top.
And now for a quick spiritual boost....
Bible Verse: Jonah 1:3 - "But Jonah rose to flee to Tarshish from the presence of the Lord."
Follow-up Questions for Kids (Ages 3-6):
"Do you know where Jonah went on his boat journey?"
"If you could go on a big adventure like Jonah, where would you want to go?"
"Just like Jonah made a choice, what's an important choice you can make today?"
And there you have it - Jonah's Breakfast Boat! It's a fun and creative way to serve a nutritious breakfast to your children, and we guarantee they will love it.
Don't forget to mark your calendars for the release of my new recipe book.
With 36 delicious recipes and mini-devotionals, it's a must-have for every busy Christian mom.
Sign up here for more updates, sneak peeks and an exclusive discount!
Xo,
Cheyanne Cleyman